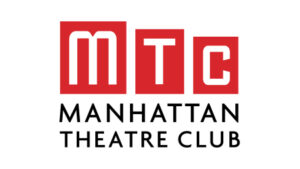 Manhattan Theatre Club (MTC)
Grants Awarded
Playwright Residency 2019-2020
To support a residency for Emily Feldman to gain experience and insight into all aspects of the nonprofit theater world. Her residency will culminate with a full production of her play, The Best We Could (A Family Tragedy), by Manhattan Theatre Club.
Stargate Theatre Company
The impact of arts education on young people in general is well documented. For young men who have been involved in the criminal justice system, and who remain at high risk for future incarceration, MTC's Stargate Theatre Company provides rare and profound opportunities for self-expression, confidence building, and joyful participation in a collective creative enterprise. Each year, 10 – 15  young men, ages 18 – 24 are selected to create an original theatre piece, drawn from their own experiences.  With expert guidance from MTC education staff and directors, this seven week program culminates in a production at MTC
Playwright Residency 2014
To support a residency for Frances Ya-Chu Cowhig, a participant in The Writer's Room, a joint project of Manhattan Theatre Club and Ars Nova. MTC premiered Ms. Cowhig's play The World of Extreme Happiness during their 2014-2015 season.