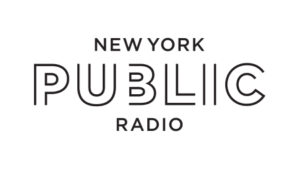 New York Public Radio (WNYC)
Grants Awarded
Building Digital Membership
WNYC is the flagship station of New York Public Radio (NYPR), which produces journalism of consequence focused on topics at the heart of our democracy and NYC's civic life. WNYC's newsroom combines the journalistic practices of a national news organization with a deep focus on the stories and issues of the greatest relevance to New York residents. Partnerships with local, regional and national news outlets and other journalism institutions extend its reach into local communities and elevate its reporting nationwide. This challenge grant provides support for the expansion of NYPR's digital membership, building on the success of its news and culture site, Gothamist, and WNYC podcasts such as Radiolab.
New York Public Radio Partnership with Brooklyn College Department of TV/Radio
This grant supports the creation of a partnership between WNYC, the flagship station of New York Public Radio, and the Brooklyn College Department of Television and Radio (BCTVR). This initiative will pilot an internship program for BCTVR students at WNYC. Through this program, aspiring journalists will gain crucial experience at one of New York City's premier news organizations, while WNYC will cultivate its commitment to produce journalism representative of the city and its diverse constituents.
Monetizing NYPR's Digital Audience
A challenge grant to help the organization build and maintain financial support from its digital audience.
Digital Operations / Infrastructure
A challenge grant to support New York Public Radio's ambitious plans to be a leading digital presence by building an organizational infrastructure with the potential to create new sources of income. At NYPR the transition to a digital culture has been ongoing for the past several years through the successful expansion of the It's A Free Country website and wide range of podcasts including the phenomenally popular Radio Lab. The Foundation's support will help NYPR to build the technical capacity required to move toward the creation of a more seamless integration of news content across its radio and digital platforms.