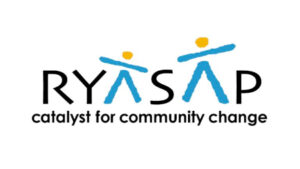 Regional Youth Adult Social Action Partnership (RYASAP)
Grants Awarded
Unrestricted Funding
Since 1985, the Regional Youth Adult Social Action Partnership (RYASAP) has served as a catalyst for change as communities seek to prevent and address addiction, trauma, crime and mental illness. It brings community leaders and stakeholders together to address these challenges at the grassroots level through prevention, mediation and restorative justice programs for individuals and families. It serves as the parent organization for the CT Justice Alliance and Public Allies CT, two Foundation grantee partners, as well as the local youth justice advocacy coalition and one of CT's three major gang violence interruption programs. RYASAP operates the Bridgeport Child Advocacy Coalition and annually publishes the State of the Child in Bridgeport report that documents poverty, health, education and other child data. This grant provides general operating support for RYASAP in its mission to be the catalyst in communities to ensure the safe and healthy development of youth, young adults and families and free them of the harm of crime, violence and substance abuse.
Restorative Justice-Mediation Program
To provide mediation services using restorative justice principles at five juvenile courts and for Juvenile Review Boards (JRB) around Connecticut to resolve conflicts between low-level offenders and the victims of their crimes in order to divert the cases from the court. The offender must take responsibility for the harm done and comply with the terms of the agreement or the case may be returned to court. The JRB is a panel of community members who hear the cases of low-level offenders referred by police, Probation, schools and the community for possible diversion from court. The Restorative Justice-Mediation Program also promotes the use of restorative justice practices in youth-serving organizations and is a partner in a gang intervention project in Bridgeport.