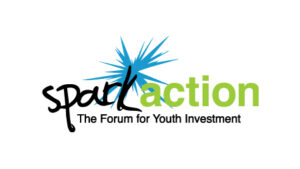 SparkAction
Grants Awarded
Unrestricted Funding
This grant provides general operating support for SparkAction, a collaborative online journalism and advocacy network committed to mobilizing and empowering young people and their adult allies to be advocates for policy changes that will improve the life outcomes of youth. It tracks data and trends and produces and curates quality online stories about the challenges facing young people as well as solutions working to address these challenges at the community, system and policy level. It connects young people to peers, experts and the tools they need to advocate for change. It also provides tailored, youth-driven communications and social media support to organizations, coalitions and youth-led movements to connect efforts and amplify their reach and impact. SparkAction is a program of the Forum for Youth Investment, a national policy organization focused on preparing all young people to be ready for college and work by age 21.
SparkAction's Juvenile Justice Social Media Campaign
To build public awareness around juvenile justice issues and increase advocacy by and on behalf of youth involved in the justice system and their families through a coordinated social media campaign with Connecticut-based and national partners. SparkAction provides tools and trainings on effective online mobilization and advocates for policy and practice reforms through Facebook, Twitter, Google and other social media. It is working with Tow Foundation grantees to strengthen their advocacy efforts and with national advocates to align messaging and expand the base of support around juvenile justice system reforms.