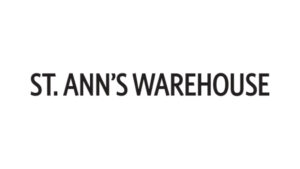 St. Ann's Warehouse
Grants Awarded
Unrestricted Funding
Since its founding in 1979, St. Ann's Warehouse has presented an eclectic body of work by the world's most original and thought-provoking artists. St. Ann's commitment to social change and activism, artistic experimentation and a desire to upend expectations gives voice to artists of diverse race, image and nationality, while providing a varied community of audiences with access to the arts. The Tow Foundation's support will enable St. Ann's to continue and expand its multi-faceted, socially-oriented programming and better serve the greater community.
Henry IV Outreach Program
To provide theater workshops and a master class that explore the life lessons of the Shakespearean novel, Henry IV, for New York City girls from disadvantaged backgrounds, targeting those with juvenile justice involvement or risk. Workshops will be delivered by an educator and a trained cast member from the all-female production of Henry IV by Donmar Warehouse, based in London, England. Participating youth also will meet with inspiring adult women from a variety of backgrounds and careers to discuss gender, as well as challenges and opportunities for women today. They will also attend an evening performance of the Donmar production.