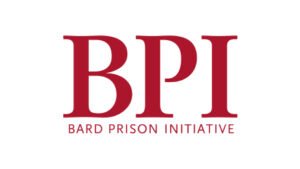 Bard College
Grants Awarded
Leonard and Claire Tow Chair for Democracy and Education
Since 1999, Bard Prison Initiative (BPI) has created pathways for students in prison to earn college degrees with the highest level of academic integrity. BPI enrolls 400 students, including more than 300 across six NY State prisons and 90 through Bard microcollege partnerships. The program also includes professionally oriented coursework in prison that lays the academic groundwork for careers in public health, education and computer science by building on the liberal arts degree.
To date, more than 560 BPI and microcollege students have earned Bard degrees. Like most colleges, BPI offers the advising, career services and networking opportunities of an alumni affairs office with the specialized supports characteristic of a conventional reentry program for students and alumni coming home from prison. This grant supports BPI's leadership through the creation the Leonard and Claire Tow Chair in Democracy and Education (Tow Chair). The Tow Chair is an endowed leadership position to be held by the executive director of BPI.
Unrestricted Funding
The Bard Prison Initiative (BPI) works to redefine the availability, affordability, and expectations typically associated with higher education in America. Since 2001, BPI has created groundbreaking opportunities for college within America's prison systems. These programs transform the negative impacts of criminal punishment and create radical inroads of access and opportunity to higher learning. BPI enrolls over 300 incarcerated students full-time in programs that culminate in degrees from Bard College; it offers extensive support for its alumni in and around New York City; and, it has developed the BPI Summer Residency, an intensive, experiential, and hands-on series of workshops on the nuts and bolts of college-in-prison for new and emerging practitioners led by BPI staff and alumni. The Residency leads to an ongoing community of practice that builds on over a decade of cultivating a nationwide network of leading universities and colleges in the field, through the Consortium for the Liberal Arts in Prison. BPI's newest initiative, the Bard Microcollege, expands yet further the scope and impact of this work, delivering high-quality liberal arts education to communities outside of prison through partnerships with community-based institutions.
From Incarceration to Leadership in Public Health
The Bard Prison Initiative (BPI) Public Health Program and Fellowship helps ensure that justice-involved professionals play a prominent role in the rapidly changing landscape of public health. The public health track begins with classes in prison to develop understanding of the field and position students for further exploration when they return home. They then have the opportunity to participate in the BPI-Tow Public Health Fellowship, which deepens alumni knowledge of public health and prepares them for leadership positions in research, policy and practice in their communities. During each year of the Fellowship, five to eight Fellows design and conduct original research and present in symposia attended by faculty and distinguished guests, either online or in person.
Transforming Prison Education and Reentry Programs at Taconic Women's Correctional Facility
Bard Prison Initiative (BPI) is a groundbreaking program that provides opportunities for higher education to incarcerated individuals in prisons across the country. BPI creates pathways for incarcerated students to earn Associate's and Bachelor's degrees through an academically rigorous liberal arts education, and supports students post-graduation as they transition back to civilian life. Through its work, BPI seeks to improve the availability, affordability and expectations associated with prison higher education in America. This funding will support BPI's program at Taconic Correctional Facility (Taconic), which is currently the only female prison with a path for higher education. BPI's work at Taconic demonstrates the importance of incarcerated women's access to educational opportunities.