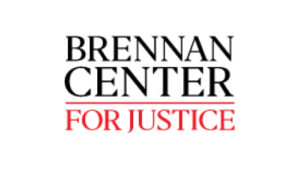 Brennan Center for Justice
Grants Awarded
Justice Program
The Brennan Center for Justice at NYU School of Law (Brennan Center) is a nonpartisan law and policy institute that works to promote democracy, justice, freedom and equality to achieve its vision of a more diverse and inclusive America. This grant provides support for The Brennan Center's Justice Program, which proposes bold new criminal justice reforms, produces essential data and advocates for national, state and local justice reform. Current priorities include increasing police and prosecutor accountability and continuing to work with law enforcement leaders to advance sentencing reform at the state and local levels.
Law Enforcement Leaders
The William Brennan Jr Center for Justice Inc is equal parts think tank, legal advocacy group and communications hub, producing rigorous research and analyses that propose innovative, affirmative solutions to the challenges facing US democracy. This funding will support the Justice Program's Law Enforcement Leaders project, which informs and organizes current and former police chiefs, prosecutors, sheriffs, attorneys general and others in the field from across the U.S. as advocates of criminal justice reform. The project secures member speaking engagements at high profile conferences and as sources for media, provides guidance on messaging and talking points, and sends a monthly newsletter to 20,000 recipients. It is estimated that 40% of the law enforcement members who are current officials are active in pushing reforms in juvenile and criminal justice in their offices or states.