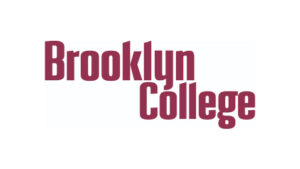 Brooklyn College Foundation
Grants Awarded
Tania León Chair in Music
Tania León is highly regarded as a composer, conductor, educator and advisor to arts organizations. Her orchestral work "Stride," inspired by Susan B. Anthony's activism, was commissioned and premiered by the New York Philharmonic and was awarded the 2021 Pulitzer Prize in Music. Passionate about teaching and expanding the world of classical music, Tania has been on the faculty of Brooklyn College for 35 years. In 2000, she was named a Tow Professor of Music and in 2006 she was designated as a Distinguished Professor at CUNY.  
The Tania León Chair in Music will be the first endowed chair at Brooklyn College's Conservatory of Music. Along with its theater department, Brooklyn College's undergraduate and conservatory level music programs are recognized as among the finest in the US, serving a student body far more diverse and in need of financial support than most. Given the importance of broadening access to educational opportunities and the arts, there is no better recipient of an endowed chair than Brooklyn College and no better namesake than Tania León. 
Tow Fund for Excellence
Founded in 1930, Brooklyn College offers 81 undergraduate programs, 74 graduate programs, 20 certificates and advanced certificates, and diplomas in business, education, the humanities, performing arts, sciences, social sciences, preprofessional and professional studies.
Since 1993, The Tow Foundation has supported Brooklyn college through professorships, teaching awards, student fellowships and more. In 2021, we formalized this history of giving under one name: The Tow Fund for Excellence.
Included in this fund are the Claire Tow Distinguished Teaching Award and the Leonard and Claire Tow Faculty Research Travel Fellowships. These awards and fellowships provide essential support and recognition for faculty, help recruit and retain outstanding and diverse faculty, and provide seed support for faculty projects aimed at building partnerships with other academic and cultural institutions in NYC.
The Tow Fund for Excellence also includes the Leonard and Claire Tow Student Travel Fellowships, a program that has enabled 140 Brooklyn College students to conduct research in settings outside the US since its establishment in 2001. Students who would not otherwise have the means can experience the unparalleled opportunity of learning beyond the classroom and expand their knowledge of what they previously thought possible. These fellowships are vital for providing Brooklyn College's diverse student body with accessible and comprehensive academic experiences.
Tow Mentorship Program
Founded in 1930, Brooklyn College's mission is to provide a transformative, distinctive and affordable education to students from all backgrounds. This grant establishes the Tow Mentorship Program, a two-year pilot initiative to elevate the centrality of mentorship at Brooklyn College and deepen a culture of mentorship excellence
across the campus.
The initiative will be overseen by a well-established faculty member and include: a research program for approximately 20 students per semester; two high-profile mentors-in-residence per semester, who will provide formal and informal academic and professional guidance to small groups of students; and the appointment of one senior faculty member from each of the college's five schools to reinforce and enhance mentorship initiatives, identify promising students and promoting a culture of mentorship within each discipline
Additionally, a new annual $10,000 Tow Mentorship Prize will be awarded to a faculty member who has demonstrated a deep commitment to mentoring students to achieve their academic and professional goals. Together, these efforts will help the college implement its vision of making outstanding, individualized mentorship a defining feature of the student experience and enhance its intellectual culture.
Leonard and Claire Tow Center for the Performing Arts
To construct and furnish a new building that will house the College's music and theater programs and provide collaborative access to other performing and visual arts. The design includes a modular theater, an ensemble hall, advanced performance space and rehearsal studios. This project breaks new ground as the first public/private partnership supporting higher education at Brooklyn College.