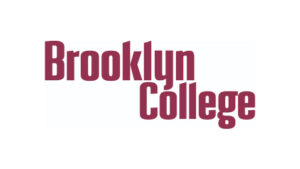 Brooklyn College Foundation
Grants Awarded
Tow Fund for Excellence
Founded in 1930, Brooklyn College offers 81 undergraduate programs, 74 graduate programs, 20 certificates and advanced certificates, and diplomas in business, education, the humanities, performing arts, sciences, social sciences, preprofessional and professional studies.
Since 1993, The Tow Foundation has supported Brooklyn college through professorships, teaching awards, student fellowships and more. In 2021, we formalized this history of giving under one name: The Tow Fund for Excellence.
Included in this fund are the Claire Tow Distinguished Teaching Award and the Leonard and Claire Tow Faculty Research Travel Fellowships. These awards and fellowships provide essential support and recognition for faculty, help recruit and retain outstanding and diverse faculty, and provide seed support for faculty projects aimed at building partnerships with other academic and cultural institutions in NYC.
The Tow Fund for Excellence also includes the Leonard and Claire Tow Student Travel Fellowships, a program that has enabled 140 Brooklyn College students to conduct research in settings outside the US since its establishment in 2001. Students who would not otherwise have the means can experience the unparalleled opportunity of learning beyond the classroom and expand their knowledge of what they previously thought possible. These fellowships are vital for providing Brooklyn College's diverse student body with accessible and comprehensive academic experiences.
Leonard and Claire Tow Center for the Performing Arts
To construct and furnish a new building that will house the College's music and theater programs and provide collaborative access to other performing and visual arts. The design includes a modular theater, an ensemble hall, advanced performance space and rehearsal studios. This project breaks new ground as the first public/private partnership supporting higher education at Brooklyn College.