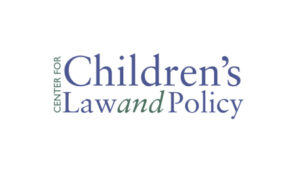 Center for Children's Law and Policy (CCLP)
Grants Awarded
Unrestricted Funding
The Center for Children's Law and Policy (CCLP) is a public interest law and policy organization focused on reducing unnecessary incarceration of young people, ensuring safe and humane conditions for incarcerated youth, and eliminating racial and ethnic disparities in the youth justice system. This funding will support CCLP's mission as they continue to advocate for and serve young people involved with the justice system. Such work includes providing training and technical assistance to local, state, and federal institutions; conducting and publishing research; writing; public education; and media, administrative, and legislative advocacy.
Teaching Curriculum Based on Documentary "Time: The Kalief Browder Story"
The Center for Children's Law and Policy (CCLP) works to reform juvenile justice systems and protect at-risk youth caught in the justice system. This grant will support the creation of an online course based on the Kalief Browder documentary through a partnership between CCLP, University of New Hampshire and The Tow Youth Justice Institute. The course will use Browder's story to explore the intersection between mental health and the justice system in contemporary America.
Reducing Racial and Ethnic Disparities in Connecticut's Juvenile Justice System
To provide technical assistance to the state and four local communities (Hartford, Bridgeport, Waterbury and New Haven) to help them collect and analyze data and implement policy changes and services that will reduce the overrepresentation of minorities in the juvenile justice system. A team from CCLP provides trainings and guidance to oversight committees in each city. The team meets regularly with these committees to monitor data, secure agreements between schools and police, and promote the implementation of screening tools and graduated sanctions to address youth behavior and reduce racial disparity at every stage of the system, from arrest and detention to residential placement and return to the community. This project is a collaboration among CCLP, the Center for Children's Advocacy in Hartford and the Connecticut Judicial Branch.