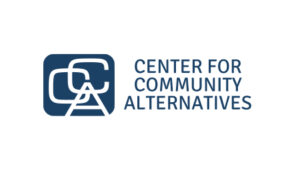 Center for Community Alternatives
Grants Awarded
Unrestricted Funding
Founded in 1981, The Center for Community Alternatives (CCA) works to meet the immediate needs of New Yorkers impacted by systems of criminalization and incarceration and build grassroots power to drive structural change in the criminal legal system. For adults, it provides alternative-to-incarceration programs, treatment and recovery services, sentencing mitigation and reintegration support. For youth, it pioneered a program to advocate for students facing or receiving long-term suspensions and support their transition back to school. CCA also coordinates programming and educational services for youth in NYC detention facilities. This grant provides general operating support for CCA and its mission to promote the successful reintegration of the incarcerated into their communities and reduce society's reliance on incarceration.
Raise the Age Campaign
To train and support youth from upstate New York to advocate and educate the public and policy makers to increase the age a juvenile can be charged as an adult for a criminal act from 16 to 18 and to collaborate with other NY-based advocacy groups on a statewide Raise the Age campaign.