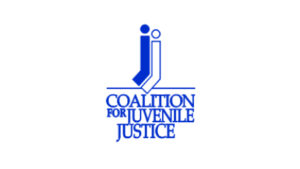 Coalition For Juvenile Justice (CJJ)
Grants Awarded
Unrestricted Funding
Established in 1984, the Coalition for Juvenile Justice (CJJ) is a network of more than 15,000 youth justice practitioners and allies across the US that advocates policy changes at the federal level and empowers its members to do the same at the state level. Its mission is to prevent young people from becoming involved in the courts and to uphold the highest standards of care when youth are charged with wrongdoing and enter the justice system. CJJ educates and informs state and federal policymakers about ways to reduce incarceration and address the racial and ethnic disparities in the youth justice system. Through several annual conferences and monthly trainings, it advances best practices and educates stakeholders on such issues as homelessness, human trafficking and youth engagement.
Promoting Policy Reforms Related to Homelessness, Youth Justice, and State Advisory Group Capacity
Following the release of the report "Addressing the Intersections of Juvenile Justice Involvement and Youth Homelessness: Principles for Change," this grant will support CJJ in creating effective tools to bolster stakeholders' understanding of the link between juvenile justice and homelessness. In addition, the grant will allow CJJ to build collaborative partnerships between policymakers, stakeholder networks and affected youth in order to produce more innovative, effective solutions.
Youth Homelessness and Juvenile Justice Study
To conduct research and publish a study identifying policy and practice changes needed to prevent the criminalization of homeless youth and also to reduce the risk of homelessness of justice-involved youth returning to their communities from out-0f-home placements. CJJ is partnering with the National Network for Youth and other leaders in the fields of housing/homelessness and youth justice on this project.  The partners hope to increase collaboration between advocates and practitioners in the homeless and justice fields and improve responses by both public systems and private providers to the challenges faced by these two populations.
Planning Grant to Transform State Juvenile Justice Advisory Groups
To support evaluation of the effectiveness of State Advisory Groups, which are responsible for distributing federal and some state juvenile justice grants that enable their states to comply with the core requirements of the federal Juvenile Justice and Delinquency Prevention Act. This grant will help CJJ identify training and technical assistance opportunities to strengthen SAGS as champions of broader juvenile justice reform.