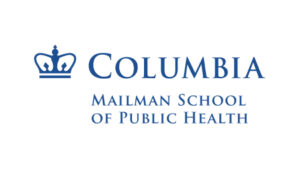 Columbia University Mailman School of Public Health
Grants Awarded
Tow Faculty Leadership Scholars Fund
The Tow Faculty Leadership Scholars program was launched in 2015 to provide non-salary research support for early to mid-career scientists from across the Mailman School's departments and centers. The program supports leadership development, research innovation and transdisciplinary collaboration among select junior faculty who are identified as the most promising future leaders of the field. This grant will support the next two cohorts of four scholars each and provide yearly non-salary research funding. As part of the award program, the Tow Scholars will spend time together as a group, meeting to share ideas, learning from one another's expertise and potentially launching new cross-disciplinary research projects. Each cohort of scholars will also meet with prior Tow Scholars, further expanding the prospects for mutual learning and fruitful collaboration. In addition to meeting with each other and with Dean Linda Fried, each scholar will take part in formal leadership training and coaching, both through programs at Columbia University Irving Medical Center and with an individual mentor.
Phyllis Mailman Professorship of Public Health
Since its founding in 1922, the Columbia University Mailman School of Public Health (The Mailman School) has been recognized as an international thought leader addressing critical public health issues. As part of its mission, The Mailman School is committed to translating science for impact and educating the next generation of public health leaders.
The Foundation's funding will be used to create an endowed chair to support distinguished faculty at The Mailman School. This endowed chair will support the teaching and research of its holder, which will add to the rich tradition of pedagogy and innovation at The Mailman School. The chair will be established in the name of Phyllis Mailman, a longtime supporter of The Mailman School alongside her family and late husband.
Tow Doctoral Scholars Pilot Program
Founded in 1922 as one of the three original schools of public health in the US, the Columbia University Mailman School of Public Health (the Mailman School) is recognized globally and domestically as a leader in public health research, education and service. This pilot of the Tow Doctoral Scholars Program will be focused on identifying and cultivating a small group of promising students from within the Mailman School who may have never considered an academic career path and a PhD, or who have been dissuaded by a variety of barriers. This grant will support the living, personal and mentorship expenses for up to five students for the first two years of their five-year doctoral program. Students will be carefully matched with trained mentors and sponsors whose background matches the interests and career goals of each student. Mentors will provide professional guidance, personal support and research opportunities to further these students on their doctoral path. The Mailman School will carefully evaluate the pilot program in the hope of building a pipeline for public health leaders who reflect the diverse and complex communities served by the field.
"A Public Health Approach to Incarceration: Opportunities for Action"
To support a conference that will, for the first time, gather leaders of schools of public health to focus a public health lens on the problem of incarceration in the US. This conference,"A Public Health Approach to Incarceration: Opportunities for Action," will motivate public health schools to conduct research, educate students and alumni, work with local community-based agencies, and inform policy makers on strategies to reduce the harm done by incarceration and identify alternative approaches to public safety based on public health science and practice.