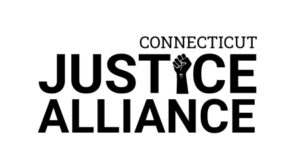 Connecticut Justice Alliance (CTJA)
Grants Awarded
Unrestricted Funding
The Connecticut Justice Alliance (CTJA) was founded in 2001 by grantee partners the Center for Children's Advocacy, CT Voices for Children, and the Regional Youth Adult Social Action Partnership (RYASAP). It works to end the criminalization of youth and protect the rights, futures and well-being of potentially, currently and formerly incarcerated young people up to age 25. Central to CTJA's work are its Justice Advisors, a group of young leaders that have first- and second-hand experience with the youth legal system that help bring youth voices into public policy discussions. This grant provides general operating support for CTJA.
Raise the Age CT Website
To hire a consultant to redesign the Raise the Age (RTA) Connecticut website to serve as a resource and tool for advocates and policymakers in other states interested in raising the age that a young offender can be served in Juvenile or Family Court. The website will provide a brief history of the successful Connecticut campaign; compare cost projections with actual costs; offer a data analysis of RTA's effect on the juvenile justice system, including population; and report up-to-date outcomes for youth based on recidivism and other measures. Factsheets and graphics will be provided that advocates can use to support their reform efforts.