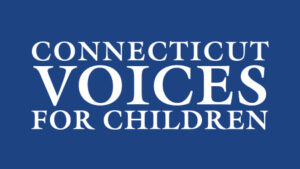 Connecticut Voices for Children
Grants Awarded
Unrestricted Funding
Connecticut Voices for Children (Voices) is a research-based advocacy organization founded in 1995 that utilizes high-quality, cross-sector and community-informed analysis, strategic partnerships and policy development to ensure that the needs of all CT's children are a priority in state and national policy discussions. It focuses on family and economic security, including the intersections among housing, criminal justice, employment, health, child welfare and education. It also analyzes the state budget and recommends investments that benefit children and families, including a fair tax system. Voices identifies emerging issues and co-creates policy solutions with those impacted that advance well-being and equity.
Fellowship in Juvenile Justice and Related Issues
To support a fellowship program for a recent college graduate that offers experience with hands-on policy work in the areas of juvenile justice, foster care, mental health, and education. The fellow is given opportunities to testify before the Connecticut General Assembly, serve as lead author and media contact on a Voices report, speak at a public forum, propose and assist in the drafting of legislation, represent Voices at meetings with high-level administrators, legislators and other advocates, and interview experts and system-involved youth. The fellows are trained to be life-long advocates and leaders.