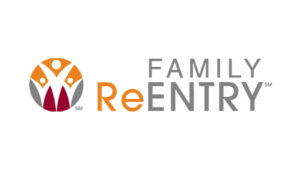 Family ReEntry
Grants Awarded
Unrestricted Funding
To provide general operating support for this nonprofit organization, which works to break the cycle of incarceration by focusing on prevention, intervention, and reentry. In order to accomplish its mission, Family ReEntry provides a wide spectrum of community-based services, including behavioral health and residential reentry assistance, mentoring for youth and adult offenders, domestic violence treatment and education, and various family and child programs.
Unrestricted Funding
To provide general operating support to this organization, which annually offers a range of residential and community-based services to help 3,500 formerly incarcerated individuals in southern Connecticut successfully return to their families and communities. It also trains the formerly incarcerated as mentors to newly returning citizens. Family ReEntry advocates youth and criminal justice reforms specifically related to sentencing, prisoner reentry and community supports. It is a founding member of the statewide ReEntry Collaborative and actively involved in a variety of work groups that are addressing recidivism, family violence and alternatives to incarceration.
Increasing Impact: Informing Public Policy in Adult & Juvenile Criminal Justice
On average, there are over 12,000 individuals released from prison and re-entering the communities they left behind. Family ReEntry is committed to empowering these individuals, and their families, to successfully re-enter their communities by providing various programs that help them find employment, housing, and access to substance abuse and behavioral health services.  Based on their experience delivering successful re-entry services this grant allows them to leverage what they have learned in their solutions-oriented practices and advocate on why these approaches should be replicated across Connecticut's adult and juvenile justice systems via the variety of statewide working groups that are addressing recidivism, family violence and alternatives to incarceration.
Mentoring Program
To support Family ReEntry's advocacy and education efforts to improve policies, practices, and conditions in the Connecticut juvenile and criminal justice systems, particularly around the issues of sentencing, prisoner reentry and community supports. Family ReEntry seeks to reduce family violence and raise awareness about the impact of violence on youth and to advocate a continuum of services that best meets the needs of individuals. It also seeks to strengthen prisoner relationships with families, particularly their children, to improve outcomes for those returning to the community. The agency is involved in many task forces and initiatives addressing these issues.