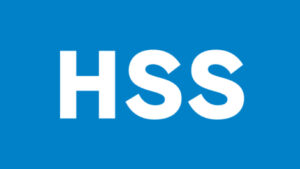 Hospital For Special Surgery
Grants Awarded
Leveraging Genomics to Prevent and Repair Tissue Damage
Hospital for Special Surgery is dedicated to providing the highest quality patient care in orthopedic surgery, rheumatology and related disease and to advance these fields through research. In 2013, The Tow Foundation supported the establishment of the David Z. Rosensweig Center for Genomic Research (The Rosensweig Center), which acts as the genomics research hub of HSS. This grant will expand the focus of The Rosensweig Center to include translational research on tissue damage in all major musculoskeletal diseases towards better patient outcomes.
The David Z. Rosensweig Genomics Center
To develop an integrated collaborative HSS Genomics Center that will partner with the New York Genome Center to advance genomics research in autoimmune diseases. This partnership will leverage the complementary expertise of the two institutions in autoimmune diseases and genomics to make breakthrough discoveries that can lead to new treatments. The HSS Genomics Center will initially focus on rheumatoid arthritis (RA) and systemic lupus erythematosus (SLE), with the potential to extend to other autoimmune and musculoskeletal diseases as the Center and its research programs mature.