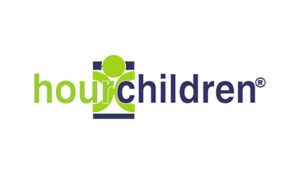 Hour Children
Grants Awarded
Children's Center Programs
Hour Children is a leading provider of prison and community-based services to support currently and formerly incarcerated women and their children as they reunite, stabilize and transform their lives. Hour Children believes the most positive outcomes are realized by children when they are given regular opportunities for engagement with their incarcerated mother. As such, this funding will be used to support The Children's Centers at Bedford Hills and Taconic Correctional Facilities. Services provided by The Children's Centers include the teen and pre-teen programs, family transportation and visitation program, the Summer Program, advocacy, parenting education and the parenting activities program. Beginning in 2021, this grant also supports the expansion of these services for mothers jailed or incarcerated for up to a year at the Rose M. Singer Center for women on Rikers Island.
The Children's Center of Bedford Hills Correctional Facility's Teen Program
To support the Teen Program Coordinator and provide transportation for prison visits and enrichment activities for the adolescent children of inmates at this women's prison. The program is designed to preserve and strengthen the family ties between incarcerated mothers and their children. Staff and volunteers address the youths' educational needs to help them stay in school and provide recreation and counseling services. They conduct parenting classes for the mothers and help them stay connected with their children and their teachers and guardians.  This grant enables the program to serve families in upstate communities, such as Buffalo, Rochester and Syracuse, as well as those from New York City.