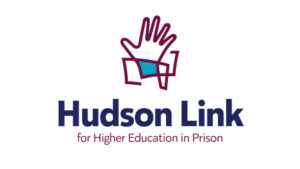 Hudson Link for Higher Education in Prison
Grants Awarded
Unrestricted Funding
Hudson Link for Higher Education in Prison (Hudson Link) is dedicated to providing college education, life skills and re-entry support to incarcerated students for a positive impact on their own lives, families and communities. Starting with 16 men at Sing Sing Correctional Facility, today Hudson Link teaches nearly 600 women and men at five correctional facilities in NY State. College and university partners provide accredited courses identical to those taught on campus. Hudson Link recruits students and professors, selects and schedules courses, provides ongoing academic advising, and manages the daily operation of the programs inside each facility. Alumni services are provided for the more than 1,200 Hudson Link students who have been released from prison including assistance finding housing and employment, skills-training, access to continuing education, and other support. This grant provides general operating support for Hudson Link to continue and expand its work.
Greene Correctional Facility College Degree Program
To provide college courses and a college preparatory class through Sienna and St. Francis colleges to young people, average age 21, incarcerated in this prison. This grant will enable Hudson Link to increase participation from 60 to 90 students for the academic year and add five new college courses. Students who are working on associate or bachelor degrees can continue their studies at St. Francis College upon their release.