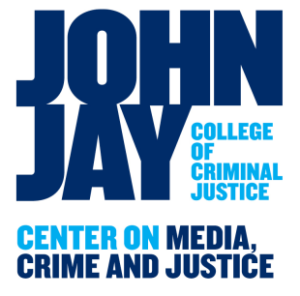 John Jay College of Criminal Justice – Center on Media, Crime and Justice
Grants Awarded
Children and Justice: Reporting on the Next Steps for Reform
The Center on Media, Crime and Justice (CMCJ) at John Jay College trains professional journalists to produce high-quality reporting on criminal justice. Since its inception, CMCJ has become a key resource for scholars, practitioners, legislators of both parties and advocates who seek a nonpartisan channel for informing the media and the wider public about best practices and critical research outside the pressure of deadlines.
This funding will be used to continue Tow/Juvenile Justice Reporting Fellowships for improved local coverage of juvenile justice issues around the country. The Fellowships will center around investigating challenges to widespread reform in the justice system. Under the guidance of CMCJ faculty and with help from their cohort, fellows will produce a project focused on exploring one such reform challenge in-depth.
Tow Juvenile Justice Media Project of the Center on Media, Crime and Justice (CMCJ)
To create a learning community and provide resources and support to 30 journalists from various media outlets around the U.S. The journalists receive assistance and information through periodic webinars with juvenile justice officials and an interactive online network that reinforces their juvenile justice expertise and enables them to share story ideas and approaches with each other. In the process, the profile and stature of the juvenile justice beat in their home newsrooms is raised, as their colleagues and editors become aware of the story possibilities. The goals of this project are to raise awareness of juvenile justice issues through quality media coverage, advance policy reform and improve the public debate through compelling stories and analysis from an informed media.