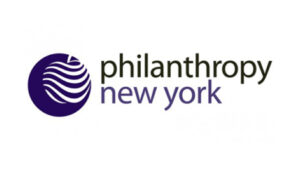 Philanthropy New York (PNY)
Grants Awarded
Fund for 2025: Public Policy Fellows
The effectiveness of philanthropic investment in society's most intractable problems increasingly depends on influencing public policy.  The Fund for 2025 is a ten-year initiative and commitment PNY has to enhance service to its members and foster excellence in philanthropy. The Public Policy Fellows will help members understand the more nuanced and deeper issues they wish to tackle.  Offered to a masters level public policy professional, this fellowship will be a two year, full time appointment.
Unrestricted Funding
General operating support to allow PNY accomplish their membership objectives and advance professional philanthropy.
New York Juvenile Justice Initiative
To provide general support for this coalition of foundations under the auspices of Philanthropy New York, the regional association of grantmakers. Foundation members meet regularly with policymakers, advocates, and service providers; do joint site visits and participate in conference calls and webinars to increase knowledge, network and occasionally co-fund projects that promote juvenile justice reform in New York.