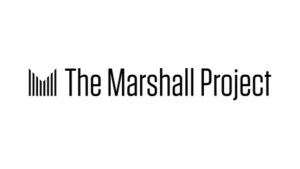 The Marshall Project
Grants Awarded
Unrestricted Funding
The Marshall Project was founded in 2014 to bring robust, high-quality investigative reporting to justice issues just as newsrooms nationwide were shrinking and cutting media coverage of this critical subject. Its entrepreneurial, collaborative approach has transformed the landscape of justice coverage in the US. To date, its newsroom has published more than 2,000 stories and partnered with more than 140 news organizations, reaching millions. For incarcerated people, The Marshall Project's News Inside publication is now in 750 prisons and jails, and the demand is only growing. This grant provides general operating support for The Marshall Project.
The Marshall Project/CUNY Tow Fellow
This grant will serve to establish and maintain a fellowship between the CUNY Craig Newmark Graduate School of Journalism (CUNY Newmark J-School) and The Marshall Project. This fellowship will support a recent graduate of CUNY J-School in a year-long tenure at The Marshall Project, an award-winning, ground-breaking news organization specifically focused on the criminal justice system. Through this collaboration, the fellowship will provide a promising rising journalist with the experience of working at a renowned news organization, while The Marshall Project will benefit immensely from the dedication and innovation of a J-School educated reporter.
The Tow Fellowship and News Inside
The Marshall Project (MP) is a news initiative that seeks to catalyze change by highlighting contemporary justice issues that are often ignored by mainstream media. Since its inception in 2014, MP has published over 1350 stories and partnered with more than 135 news organizations to reach millions of readers. This funding will allow MP to amplify its impact by supporting two important initiatives, the Tow Fellowship and News Inside. The Tow Fellowship is a joint effort between MP and the CUNY Craig Newmark Graduate School of Journalism which supports three one-year reporting scholarships for recent graduates. These fellowships provide crucial support, education, and experience for early career journalists while exposing them to the landscape of justice reporting. News Inside is a new publication that seeks to bring MP reporting to incarcerated individuals. This curated compilation will feature MP's most relevant stories for distribution inside prisons.