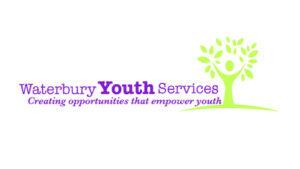 Waterbury Youth Service System
Grants Awarded
Juvenile Justice Advocacy
To support advocacy efforts with local and state policymakers that promote youth justice reform in Waterbury, a community with a high number of court-involved youth. WYSS manages the city's local youth justice coalition, as well as the Juvenile Review Board program that evaluates the cases of low-level offenders referred by schools, police and the court for possible diversion from further justice involvement. It also operates an outreach and drop-in center for homeless youth, truancy prevention services and a mentoring program that matches adults with justice-involved youth.
Linking Academics to Life Entrepreneurial Program (E-Program)
To provide life skills education and job-readiness training in organic gardening and the construction trades for high risk youth ages 13 to 18, some of whom are involved in the child welfare or juvenile justice system. Youth learn leadership, creative thinking and marketable skills through hands-on activities in the trades, including sheetrocking, plumbing, electrical work, woodworking and painting, as well as urban/community gardening. In addition, they design and sell original products and invest profits into the program. The youth get tutoring and participate in tech media and creative writing/social media instruction. The E-Program helps youth understand the link between education and employment.